Dual Projectors & Screens for HIRE
---
{{item.currency}}
{{pricing}}
---
---
{{item.currency}}
{{pricing}}
{{item.currency}} {{item.normalPrice}}
---
{{item.currency}} {{pricing}} - Out of Stock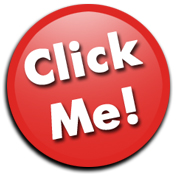 CLICK ME FOR FULL PRICE PACKAGE COMBOS ON PROJECTOR AND SCREEN HIRE
DUAL PROJECTOR PACKAGE FOR HIRE:
FEE: R2500......includes on-site Engineer/staff to setup projector system at your function venue...
INCLUDES:
2 x PROJECTORS (2800Lumens)
+ 2 x PROJECTOR TRIPOD SCREEN (2m X 2m)
+ DVD PLAYER + PROJECTOR STAND
+ LAPTOP PC
+ CABLES etc..
+ TRANSPORT
+ ON-SITE TECHNICIAN/ENGINEER SETUP AND CONTROLL
@GRAVITY DJ STORE 0315072463
THIS IS A HUGH SCREEN, ideal for a big venue. this will definately impress your guests.
OPTIONAL EXTRA: *SLIDE SHOW PHOTO DESIGNING=R500
A projection screen is an installation consisting of a surface and a support structure used for displaying a projected image for the view of an audience. Projection screens may be permanently installed, as in a movie theater; painted on the wall;[1] or semi-permanent or mobile,[citation needed] as in a conference room or other non-dedicated viewing space such as an outdoor movie screening (open air cinema).[2] Uniformly white or grey screens are used almost exclusively as to avoid any discoloration to the image, while the most desired brightness of the screen depends on a number of variables, such as the ambient light level and the luminous power of the image source. Flat or curved screens may be used depending on the optics used to project the image and the desired geometrical accuracy of the image production, flat screens being the more common of the two. Screens can be further designed for front or back projection, the more common being front projection systems, which have the image source situated on the same side of the screen as the audience.
Different markets exist for screens targeted for use with digital projectors, movie projectors, overhead projectors and slide projectors, although the basic idea for each of them is very much the same: front projection screens work on diffusely reflecting the light projected on to them, whereas back projection screens work by diffusely transmitting the light through them.
PROJECTOR HIRE FOR BIRTHDAY PARTIES, WEDDINGS, WEDDING RECEPTIONS PROJECTOR HIRE, CORPORATE PROJECTOR HIRE SEMINARS, CONFERENCE PROJECTOR HIRE, DEBS BALL PROJECTOR HIRE, MOVIE SCREENING PROJECTOR HIRE DURBAN @ GRAVITY SOUND & LIGHTING WAREHOUSE FOR PROJECTOR & SCREEN HIRE DURBAN 0315072463
tner with Rent A Projector Corporation and we'll provide all the projector rentals that you will need to host a successful event. From the boardroom to the backyard, we got you covered.Browse our inventory of Dell 1510x, Epson MovieMate and Optoma Short Throw projector rentals and select the one that will best suit your situation. Read through the specifications, descriptions and customer reviews so you can determine which one will best optimize your performance. After you have made your selection, you will be ready to outfit a successful event. At Rent a Projector, Inc we offer quality projector rentals that are excellent for both professional and personal use. So no matter if you will be using them to host a new product launch, organize a boardroom meeting, or display a photo-montage at a wedding reception, we have what you need to achieve your success. Be sure to contact us today so you can learn more about how to rent a projector
Projectors have advanced greatly over the years. Things have come a long way since the "Zoopraxiscope" was presented to a wondering public in the 1870s. This was a glass disk with images etched upon it that was spun around while light shined through it. It made images appear to move.
Even a shadow puppet on a wall might be thought of as a forerunner of the projector. In many ways, the idea is the same; a light shines through a medium and the medium creates recognizable images on a wall or screen. Put two fingers before a flashlight, move it up and down, and you have a projection of a bunny.
After the Zoopraxiscope, such renown names as Lumiere and Edison appear. Lumiere developed the Cinematographe (1895) and Edison presented his Kinetoscope (1891) and Vitascope (1896), inventions which eventually led to films being presented to the paying public.
Soon projectors of information other than films and documentaries became popular. Slide projectors came into homes - the slides had to be specially made by development laboratories. But the cost of this was soon brought into reach of most Americans by the Kodak corporation. Slide projection devices, with their preloaded carousels, soon found their way into business presentations. But for interactive projection nothing beat the overhead projector which featured a lighted base, with clear sheets, the same size as paper, that could be printed with images and even written on by a lecturer as viewers watched from their seats. The image was projected up to a triangular shaped device that turned the image and projected it onto a wall or screen. The days of teachers, their faces lit with eerie low-level lighting, scribbling on a clear sheet as students looked on is etched in the memory of a whole generation of students.
Though overhead projectors may still be found here and there, they have mostly been thrown over for the new LCD and DLP projectors. These are light-weight, but still have powerful projection ability. They are also versatile in that they may be connected to many different devices.
One popular use of the projector is in the home. This is a surprising development to some, but it simply makes sense. A projector might be purchased instead of a large screen TV. The projector can project even the most mundane television show on a large screen or even the wall. This is normally less expensive than buying a large screen HDTV, but does an impressive job of presenting sporting events and movies.
Of course, light-weight projectors have become almost a required part of the baggage of sales and business people who must travel and make presentations. Fairly spectacular multi-media presentations can be created using Microsoft's PowerPoint or some similar tool.
Civic organizations and governmental bodies as well as the military have all found uses for projectors in making briefings, informing people of ancillary information at meetings and more.
Churches are jazzing up their services with projectors. Using multimedia to get their message across. Some have even given up printing bulletins and now conduct their entire service with Powerpoint. This saves on paper, allows for last minute changes, and also saves labor.
Projectors are even used by clubs and other organizations. At chess tournaments, projectors are used to show an audience the position of play as well as the time remaining on the chess clock. Projectors can even be used to create holiday displays, and decorations for events such as weddings and parties.
If you are planning to acquire a projector for these or any other reasons, you will want to have a more intricate knowledge of the basic features available on projectors.
StageGear Rentals offers Video and Visual playback equipment for any situation, Best Man's Speeches, Training and Corporate Seminars and Awards Events.
Our inventory includes; DVD Players, LCD Projectors, 42" Flat screens and screen sizes from 6ft to suit any environment. We also provide all the necessary switching, linking equipment and cabling for these systems.
Marquee Venues (daytime): It is recommended that multiple Flat Screens are used in Marquee venues due to the high ambient light levels that are normally associated with these structures.
What we Supply....
The visual content of presentations has increased significantly with Lighting and Video starting to share ideas and technology. Our Video equipment not only provides our corporate and wedding clients a means to present their message, it also enhances theatrical productions that want to explore a more dynamic approach.
Large 42" Screens
LCD Projectors & Screens
Video Walls
DVD Players
Video Distribution equipment.
Where we supply:
Best Mans Speeches - It is becoming more popular for the best man to enhance his speech with the aid of visual presentation, usually in the form of photographs, (but could also be video), of the grooms past.
Wedding Photo and Video Playback - With the digital age of photography it is also more popular these days to show a slide show, (or video playback), of the Wedding Ceremony earlier in the day.
Training and Corporate Events - Using Power point Presentations etc. to assist with getting your message across in a more interesting way.
Awards Evenings / Events- Using Power point Presentations and Video playback to show information about the nominees and winners.
Event Relay - Incorporated with a PA system, this could be an event that needs to be shown to people outside of the main presentation area, for example: a public meeting or a church service.
Advertising - Screens are also useful for advertising companies or products at your event, this could also be used to generate some income for the event or charity.
Large Screens
42" Plasma or LCD screens are a common way of displaying Laptop Presentations or Family Photos at a wedding. Any number of screens can be used to display individual presentations and films, or the screens can be linked to provide a simultaneous display of the same presentation or film.
Ideal for Corporate or Training Presentations.
Ideal for stand alone Advertising from a Powerpoint presenation at Shows
Great for use at Weddings, Anniversaries or Birthday Functions to display family photos from your laptop.
LCD Projectors & Screens
StageGear Rentals can supply both standard output LCD projectors (approx 2000ANSI Lumens) and high output projectors ( above 4/5000 ANSI Lumens) to fit a range of situations including rear projection.
Projectors can be placed on standard projector stands or mounted on a Truss or Marquee structure. The most popular screen size is approx 6ft in width, although larger are available.
Projectors can display DVD, Camera or Laptop Presentations, which can also be mixed with a video mixer for an enhanced display.
Fast Fold Screen 4m x 2m
Fast Fold Screen 4m x 2m
The Rapidfold screen is ideally suited for any large projection solutions. The Rapidfold frame has been engineered to make installation simple. Whether for a permanent installation or for the demands of event hire the Rapidfold screen is designed with longevity in mind.
The unique lightweight 'one piece' frame installs in seconds without the use of tools. The frame comprises of a rugged aluminium frame with multiple easy locking joints, and quick release mechanisms so that the screen can be installed in seconds.
The Matt White, Flame retardant and mildew resistant Fabric is attached to the frame with a quick release popper system (dome and grommet). The screen fabric has an 85mm thick Black border surround which increases the perceived clarity of projected image and it's durability.
Truss and Frame included, the screen is also supplied with rugged carry case equipped with wheels.
Video Walls
LED Video Walls
LED Screens are are made up from tens of thousands of tiny LEDs, making them suitable for use in bright environments where a vibrant colourful image is required.
Video Presentation Switcher / Scaler & Distribution
StageGear Rentals can supply not only the screens or projectors but the equipment to produce high end video switching, mixing and distribution of VGA, RGB/YUV HDMI etc. signals.
The latest edition to our portfolio being the Kramer VP747 video switcher scaler. 8 inputs to Live and Pre-view outputs.
Inputs can be a mixture of equipment including Video Cameras, Laptop or PC's, DVD players to provide an extremely professional corporate presentation and awards ceremonies.
Using state-of-the-art technology and a host of professional personnel, we bring sight and sound to life. Our vision is to provide all of our clients with superior service at a fair price.
At Sight & Sound we have many LCD projector rental models available to rent. Renting projectors from our company is fast and easy. We have digital projector rentals available for powerpoint presentations, DVD shows and business meetings. We can also offer delivery and set up the projectors as part of your rental.
We rent and lease projectors to businesses and to individuals. Our clear and easy to use projectors will make your presentation brighter, flow smoothly, and lave you with peace of mind that the presentation will be seen and retained by the viewers. All offer power zoom and focus, digital keystone correction and remote control units with laser pointer. These compact projectors are perfect for rentals or installation, including ceiling mounting, in medium to large venues. Try one of our projector rentals today for a better image in your meeting.
Sight & Sound offers many name brands such as Hitachi, Infocus, Epson, Mitsubishi, NEC, 3m, and many more. Call one of our representatives today for a rental quotation.
Back to Top
Screen Rentals

We carry portable tripod screen rentals from 50" up to 100" (or about 4' to 8' wide) and large fastfold screens to 9x12. These projector screen rentals are great for small, medium and large presentations for groups of 10 or 1000! They are easy to transport and setup and give you a nice professional image.
Tripod screen rentals from 50" to 100"
Easy to setup and use
Great for meetings of any size
Great for meetings of 10 people or 500 people
Professional delivery and setup available
We also offer complete setup and removal services throughout Durham region and the GTA, so if you have a conference, trade show, seminar, corporate training or other program, we can setup breakout rooms or a general assembly at the facility of your choice. Need a single portable projector screen for an out-of-town meeting? No problem! Looking for a large fast-fold projector screen for your wedding? No problem. Rent your projector screens from Sight & Sound and let us handle the details.
For conference situations, keep in mind you need one screen for every projector, so if you have multiple breakout rooms you will need multiple projector screens. It is usually cheaper to rent a screen from Sight & Sound than through the hotel or facility where you have your event.
Our portable tripod screens are kept in good condition so your presentation will look good. We offer in-store pickup or we can deliver for you. Trust Sight & Sound to provide the best projector screen rentals.From a boardroom presentation to a trade show, annual company event, or even a party, the Presentation Rentals team delivers the equipment you need and provides on-site setup and support services to contribute to the success of your next event. (If you feel comfortable with setting up and using projector by yourselves, our online projector set up guide will be helpful for the quick set up, and of course if you have any questions, please feel free to call for us anytime!)LCD projector, video projector, multimedia projector, professional, LED, productions, concerts, shows, theatres, conferences, generator hire, festivals, outdoor events, tours, corporate parties, iPad Hire, , bands, light, roof trusses, sound, screens, stage